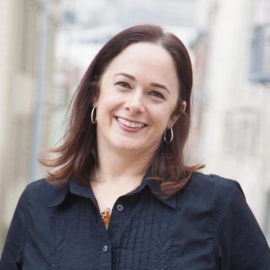 Hello!
Spatial Path is the new enterprise founded by Aimee Hannaford. You may know Aimee as the "CEO mom"  from a 2020 Washington Post feature, or from her work in the Drupal community as co-founder of Hook 42 Inc, which closed in early 2020 due to COVID-19.
We are currently focused on community contributions, speaking at conferences, and smaller projects while Aimee is working on her MBA at UC Davis.
For CSUN 2021 attendees, I'm happy to provide a link to the Multilingual presentation slides and speaker notes since the link isn't on the session information page. Email the address in the recording or use the website form to request access. 
What is a Spatial Path?
A spatial path is how a person fills space as they move from one place to another. There are many ways to reach your destination. The "how" one explores, defines, and executes the path to get from a starting point to a goal creates a quality journey to add lasting value to your experience. 
Terminology from dance equally applies to performing large-scale data-oriented projects delivered with perfection and grace. Did you know Aimee is also a competitive ballroom dancer? She's been trained in successful partnerships for years. You can see Aimee give conference talks, software trainings, and dance competitions across the United States and internationally.
Specialties
Our group navigates complex business change that marries people, technology, compliance, and systems. The team has hands-on experience, education, and professional certifications to meet your needs. With over 25 years of enterprise-scale technology experience we can clearly define where you are, understand your goals, and work with you to reach your goals.
Audit & remediations (Web best practices, Migration, Accessibility, Multilingual, SEO)
Strategic systems consulting (Web, DevOps, Content Management)
Data migrations (website, data, and applications)
Portfolio, program, project and systems management 
Enterprise Content Management (Drupal, WordPress, Adobe Experience Manager)
Why Hire Us?
You need to scale. You want all your data. You need planning and development by people who can take care of everything. People with many years of experience managing complexity. People who embrace and thrive working on projects of a complex nature. ...and people who are mindful of the business side, too.
If you have an idea of your business goals, but don't have a clear way to obtain them, we can help create the best path to success with you.